Where are you based?
We are based in Northampton and provide our services throughout the UK.
Are you insured?
We have public liability & professional indemnity insurance.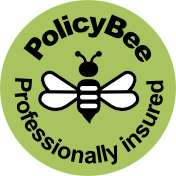 How to book a photo session?
Please contact me to arrange the date and location of your session.
You will be sent a link to the payment page where you will pay a non-refundable £70 booking fee which will be later deducted from the cost of the package (you will only pay the balance).
When will I get the pictures from my family session?
Two or three weeks after the session you will receive another link to your password protected internet gallery where you will be able to view the edited pictures and share them with your family and friends. It is now time to choose your pictures. You will need to decide which package suits you best and pay the remaining balance.
How long have you been shooting weddings?
We started our business in 2012 but our interest in photography goes back to when we were teenagers and started experimenting with our parent's cameras.
So we want to book you for our wedding, do you require a deposit?
A £150 (up to 6 hours wedding) or£300 (Full Day) deposit is needed to secure your booking. The remainder must be paid no later than 2 weeks before the wedding.
Can I change my mind?
Sure you can, however, if you cancel within 12 months to the wedding day your deposit won't be refunded. Session booking fees are non-refundable.
Will we meet before the wedding?
It is entirely up to you. Consultation is free of charge and it gives you a chance to ask any questions you might have and communicate your expectations. Also, consider booking a pre-wedding photo session as this experience would make the wedding day a whole lot easier and less stressful.
What do we expect from you?
You will need to provide some information like the number of guests, a detailed schedule of the day, etc. Of course, you probably do not know it all yet… At some point, probably 3 to 2 weeks before the wedding we will get in touch again to go through the details.
How will my wedding pictures be delivered?
Your photographs will be delivered on a USB stick in a wooden box and also digitally through a code accessed internet gallery. Here you can download the whole collection, share your favourite photos on social media and buy prints. The gallery will expire after three months.
How long will we have to wait for our wedding pictures?
Within 3-4 weeks the selected, professionally edited colour and B&W photographs will be uploaded to your internet gallery and you will be sent an invitation email with the access code. In your gallery, you can view your photographs, download them, share them with your family and friends and purchase prints and wall arts. USB sticks, CD's, presentation boxes and photo books can be purchased separately if they are not already included in your package. All the products will be posted to you using tracked and insured Special Delivery.
What forms of payment do you accept?
You can pay using cash, Paypal or money transfer. We accept all major credit cards.
What is your Privacy Policy?
This website uses cookies to ensure good user experience. We use Google Analytics which gathers information about website use by means of cookies. I might process and analyse this data in order to improve the functionality of my website or my business model. Most browsers allow you to accept, refuse or delete cookies.
In order to provide our services, we need to temporarily store some personal data about our customers. We are legally obliged to keep our tax records for 5 years. I never share my client's data with third-party businesses. You have the right to see all the data stored about you or ask me to delete it. By using this website or booking our services you accept the Privacy Policy.